TECHWAY
TECHWAY develops advanced electronic solutions for signal and video acquisition and processing in real-time applications
Founded in 2003, our company has developed unique skills in the use of complex technologies, such as FPGA or optical communications, to design innovative signal and image processing solutions.
We simplify the use of these technologies by designing "ready-to-use" embedded solutions to reduce their cost to system integrators. Our fields of application are the acquisition and the real-time processing of images and high-speed signals. Our product range is the result of our defense engineering activities and our R&D efforts in close collaboration with our customers. Our products are modular and versatile. They meet international standards and are designed to adapt to the widest range of industrial environments. Our goal is to provide the industrial sectors – Telecommunications, Defense, Avionics and Industrial Production – with advanced solutions at a competitive cost.
Our goal is to offer our customers products with strong value-added and impeccable quality of service.
Our values

Reactivity

Proactivity

Trust

Customer care
In 2008, TECHWAY began designing its own products by developing a leading-edge products range for digital signal and image processing.
Our pre-integrated solutions facilitate the use of complex technologies such as FPGA and high-speed communication nodes.
Our integration of FPGA technology allows our customers to:
Decrease their engineering time
Reduce risks
Shorten time to market
Easily customize their offer
Our offer is the result of close collaboration with key players in the Aerospace, Defense and Space industries, such as Airbus Group, BAE Systems, Curtiss Wright, Dassault, European Space Agency, Thales Group, etc. Find our projects and customer references according to their applications : Avionics, Defense, Industry and Nuclear.
TECHWAY develops an R&D activity recognized by the Ministry of Research and BPI France.
Roadmap TECHWAY products
Institutional partners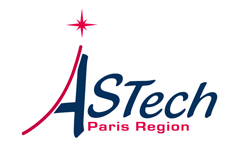 The ASTech Paris Region aerospace competitiveness cluster is located in Île-de-France, (France's main employment catchment area in the fields of aerospace and on-board systems). It involves over 100,000 individuals.
The aim of the ASTech Paris Region competitiveness cluster is to grow the positions of European industry market leaders in the aerospace launch, business aviation, propulsion and equipment sectors in Île-de-France through innovation:
By providing a new boost to research in Île-de-France, through its role of providing support to the aerospace industries ;
By providing SMEs with new opportunities for innovation ;
By preparing for future technological breakthroughs in partnership with SMEs, research organizations and higher education Establishments.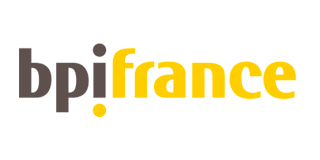 Founded in January 2013, BPI France offers financing support to innovative companies, small businesses and SMEs, without distinction of sectors or activities. Its main objective is to support companies in their development and growth.
To launch an innovative project requires material and human resources that must be financed at the different stages of their evolution. BPI prioritizes innovation by providing support and funding for new projects.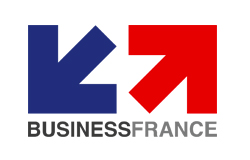 In an approach focused on efficiency and results, Business France prepares and helps businesses to find commercial partners in target markets, paving the way for them to sign trading agreements and generate sustainable export growth.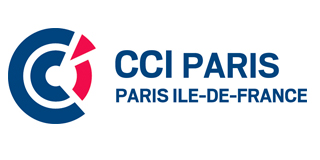 The Paris Île-de-France Chamber of Commerce and Industry assists companies in the development of their projects, represents them and defends their interests with the public authorities. It makes recommendations to boost growth, trains talent in the challenges of tomorrow, and helps to make Paris and the Paris region more attractive.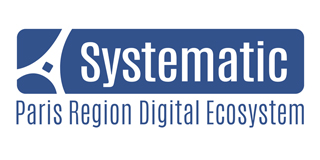 In an approach of open innovation, Systematic Paris Region, global competitiveness cluster, brings together and animates an ecosystem of more than 800 members. Systematic connects software, digital and industry players, accelerates digital projects through collaborative innovation, the development of SMEs, networking and business sourcing in the sectors of the future: energy, telecoms, health, transport, information systems, factory, digital city, security, free software and design tools & systems development.