High-speed optical interface platform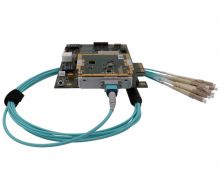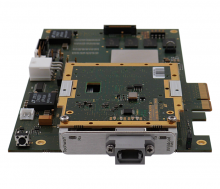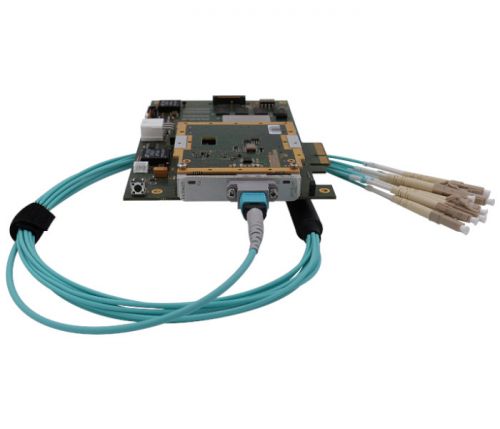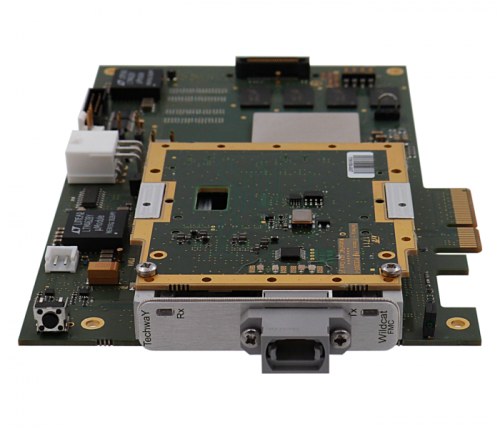 PERSIAN
Optical communications have become the new standard in the embedded industry with the increasing demand for bandwidth. This demand is driven by new high-resolution sensors and by intercommunications needed among processing units.
To design, qualify and develop your new systems based on optical, TECHWAY brings you a ready-to-use solution with the PERSIAN : high-speed optical interface platform.
PERSIAN is a Xilinx Kintex-7® FPGA board which features several high-speed optical links based Radiall D-Lightsys® technology.
Thanks to its PCIe Gen2 x4 form factor and its stand-alone capabilities, the PERSIAN board can be operated for three main usages :
– Platform to qualify very high-speed links integration
– Platform for optical systems qualification
– Platform to realize very high-speed "Proof of Concept"
In summary, PERSIAN is ready-to-go, easy-to-use, convenient solution to qualify your optical systems and build test benches.
Description
Attributes
Reference
Applications
Qualification for optical components
Validation of the optimized network
Evaluation of the optical budget
Test-bench setup
Benefits
Ready-to-use
User-friendly
Cost-effective
Protocol agnostic (BERT)
Key features
PCIe x4 Gen2 (16 Gbps)
Stand-alone operation mode
FPGA Kintex-7 (KX 325 or KX 410)
Up to 4 or 10 full duplex links
Up to 10 Gbps (user programmable)
Radiall D-Lightsys® technology
MTP connector
D-Lightsys® technology
D-Lightsys® transceivers have been flying with military and commercial aircrafts and have proven to be the perfect solution for demanding applications.
The new 10+ G range utilizes D-Lightsys® technology and offers the unique benefits, including a very small footprint and extended link budget for applications where long term data transmission reliability is required. The low power consumption makes these modules especially suited for on board applications (aircraft, UAV, satellites).
Proven technology
Small footprint
Low consumption
Qualified for harsh environments
Wide operating parameters
Benefits of Radiall's optical interconnect range
Integrated solutions
| | |
| --- | --- |
| Channels' number | 4, 10 |
| Environment | Commercial, Industrial |
| Form Factor | PCIe |
| Supplier | TECHWAY |
| I/O | Optical |
PERSIAN
Development board based on Kintex-7 FPGA, up to 4 or 10 full duplex optical links at 10 Gbps per link.