Robust and lasting solution : Design confidently with our Xilinx Kintex-7 FPGA boards
Our Xilinx Kintex-7 FPGA PCIe boards follow the AMD-Xilinx roadmap and will be available until at least 2035
AMD Xilinx 7 series devices continue to be incredibly popular, offering world-class technology and leadership features for customers in industrial, automotive, test and measurement, aerospace and defense, and medical markets. Customers in these segments require extended product longevity, typically requiring lifecycles of 15 years, with many products supported much longer.
According this, AMD-Xilinx announces extended product lifecycle for all 7 series FPGAs and adaptive SoCs through at least 2035. This includes Spartan-7, Artix-7, Kintex-7 and Virtex-7 FPGAs, and the Zynq-7000 SoC portfolio. All speed and temperature grades are included.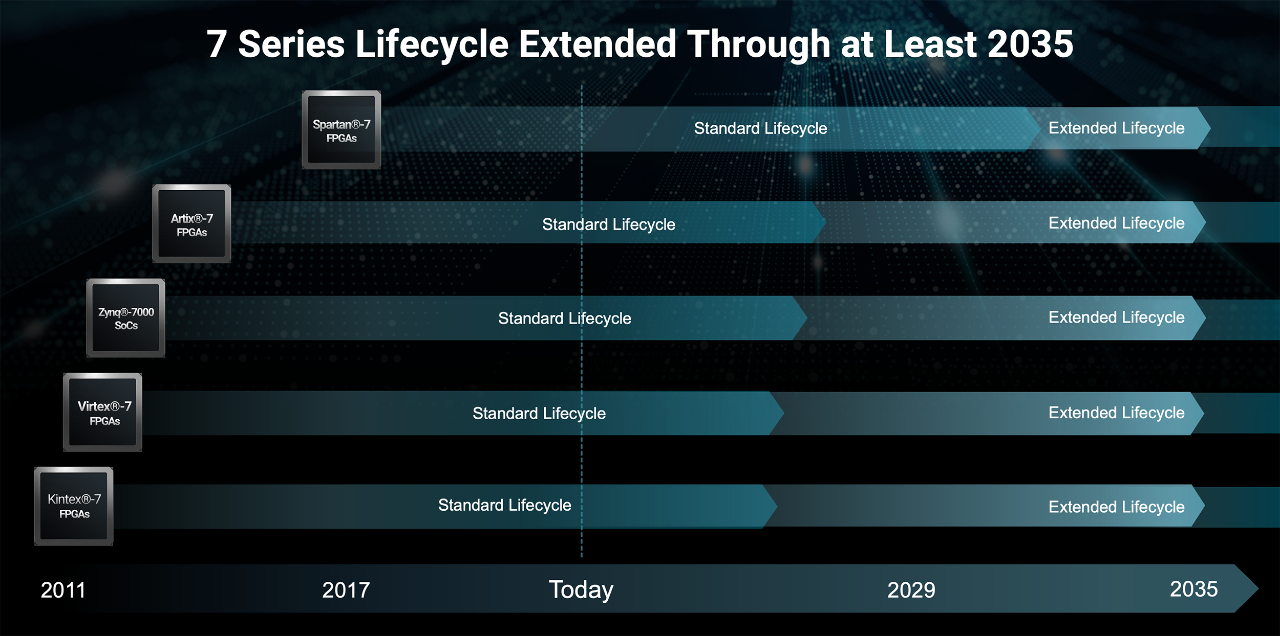 Following this announcement, our PFP-KX7+ boards – featuring the Xilinx Kintex-7 FPGA – allow our customers to continue using their existing designs and confidently develop new projects based on this technology.
Discover our FPGA boards product line