TECHWAY available on MOUSER.COM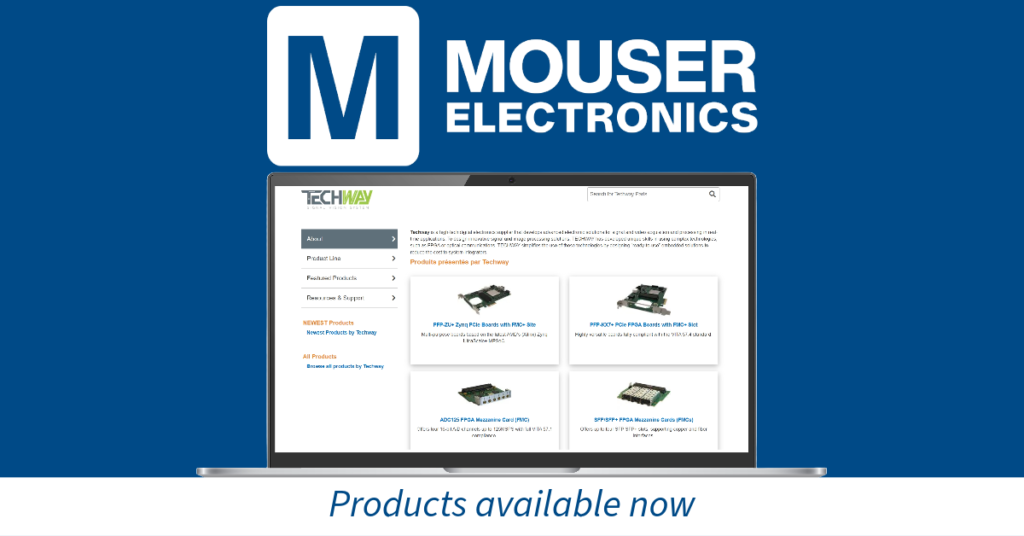 Discover the TECHWAY products on the website of MOUSER ELECTRONICS. Thanks to our new partnership, our products are in stock and can be deliver all around the world.
MOUSER ELECTRONICS and TECHWAY offer the opportunity to access easy and live processing orders 24/7 combine with TECHWAY first-class support and quality products as usual.
Access anytime to our products to quickly-integrate them into your projects. The new partnership with MOUSER ELECTRONICS invites you to find out our range of products, including FPGA / SoC (PFP) boards and FMC+ (Optical, SFP+, ADC, …) mezzanines and more…
MOUSER ELECTRONICS is a global authorized distributor of semiconductors and electronic components from industry-leading suppliers. MOUSER ELECTRONICS is specialized in the rapid introduction of the newest products and technologies targeting the design engineers and buyers.