Application Note : SpaceWire and SpaceFibre interface cards
How versatile FPGA platforms support FPGA Mezzanine Card dedicated to spaceflight applications ? Let's discover easy-to-integrate SpaceWire and SpaceFibre interface cards.
Fully compliant with VITA 57.1 or VITA 57.4 standards, our PFP (PCIe FPGA Platform) boards include FMC or FMC+ site for modularity.
Attracted to this modularity, TELETEL integrates TECHWAY's Kintex-7 PFP boards into all-new stand-alone solutions dedicated to SpaceWire and SpaceFibre protocols.
TELETEL's iSAFT SpaceWire & SpaceFibre products fit multiple space applications as Data Front-Ends, Electrical Ground Support Equipment (EGSE) / SCOEs / Test benches, Hardware in loop simulation, New prototyping, Experimentation, etc.
iSAFT Quad/Octal SpaceWire PCIe interface cards
The most advanced SpaceWire solution on space market, iSAFT SpW card is a high-end PCIe interface supporting 4 or 8 SpW ports.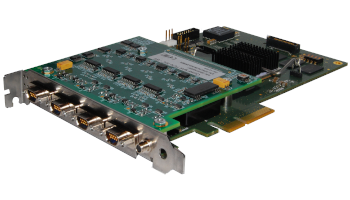 iSAFT Quad SpaceFibre PCIe interface card
The latest creation, iSAFT SpFi card is an advanced PCIe interface based on an industry proven SpaceFibre codec.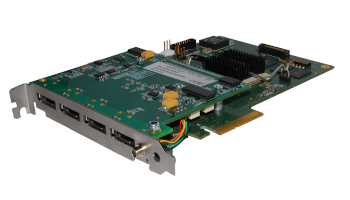 Find out more information about TELETEL products : www.teletel.eu/products-overview